Textured Ceiling Removal & Repair
Textured Ceiling Removal & Repair
Experts Textured Ceiling Removal & Repair
Removing textured ceilings is oftentimes no simple undertaking. Separating the old texture from the drywall will require patience, experienced maneuvering, and some specific tools. The situation becomes more complicated if the textured ceiling was applied over a layer of paint. In such cases, it may be necessary to remove several coats of paint to access the ceiling, making the project even more challenging and time-consuming. Expert Painters of Richmond Hill not only provide the best-textured ceiling removal and repair Richmond Hill has to offer, but we also do our best to ensure that the process will be as short, safe, and efficient as possible.
Ceiling Texturing Removal & Repair
Ceilings are usually textured out of polystyrene beads glued to the drywall. The bead itself doesn't hold very well, so the additional adhesive is applied between each line of beads. These two steps make up the bulk of the work when removing textured ceiling panels. Additional time will be required for repairing damaged drywall and cutting out electrical fixtures, recessed lighting, and ventilation vents. For more information on these steps and repairing drywall, contact us at Expert Painters of Richmond Hill today!
Textured Ceiling Removal & Repair in Richmond Hill
Textured ceiling removal and repair can be a fairly simple task if your ceilings only have one layer of texture. When multiple layers are present, or other types of adhesives have been added over the years, removal will take longer and may require specialized tools. Some of the most common types of textured ceilings include acoustical and popcorn.
When you need expert painters of Richmond Hill, Expert Painters is here to help! Our team has been diligently serving the local area with impeccable work and attention to detail. We're proud of our service record, and we know that once you come in for a free quote and see what we can do for your home or business, you'll be thrilled with the results! In addition to expert house painters in Richmond Hill, we also offer commercial-grade services. Whether you have a home that requires extensive maintenance or a business that needs more than just a fresh coat of paint, no job is too big for our team! Our business has been built on customer satisfaction.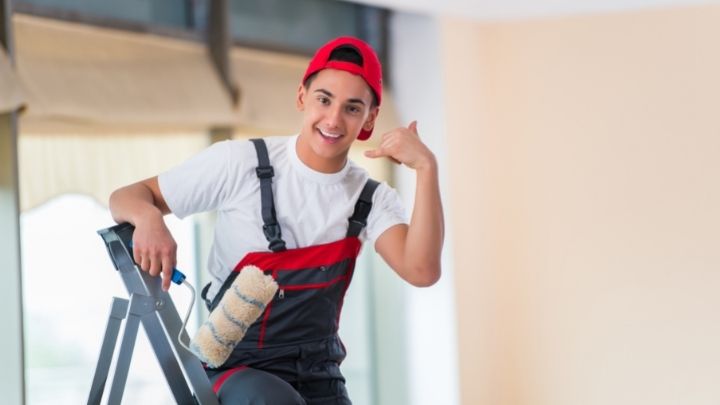 Professionalism and Experience
All of our painters are licensed and insured to ensure your safety and peace of mind. We take pride in providing the best painting services around, and we live up to that standard by respecting each property we work on and always using quality products. From start to finish, we will be there every step of the way.
Customer Service
Our team strives to provide top-notch customer service while we complete your job. Whether you just need a quote, have questions about the process, or want to schedule an appointment for our services, we'll be there when you need us!
Quality and End Results
When you choose our team for your painting needs, you can be sure that you are receiving the best quality possible. We use only the finest materials to ensure that your house looks new after we're done with it!
Get In Touch
For the best house painters in Richmond Hill, contact us today! Our experienced team can answer any questions you may have and provide a quote for services. We are dedicated to providing top-notch service that sets us apart from our competition. To book your interior or exterior painting appointment with Expert Painters of Richmond Hill call us directly at 289-803-9863.