We have been expert Richmond Hill ceiling painters for quite a few years now. We have been making Richmond Hill homes and offices look as good as new by painting their ceilings. New paint on your ceiling can improve the appearance of rooms that tend to be dark or dingy, such as basements, utility rooms, bathrooms, and hallways. Ceilings with cracks, discoloration and chipped paint can be drastically improved by a ceiling painting. For more information, call us.
Professional Painters for ceiling painting
Richmond Hill ceiling painters are professionals in painting ceilings. We have extensive knowledge in paint application and surface preparation. Ceiling painting in Richmond Hill is all they do. The combination of our skill, experience, and wide range of high-quality products makes our work stand out from other service providers. You will be amazed by the results!
Ceiling painters in Richmond Hill
Ceiling painters in Richmond Hill understand the specific treatment required for a ceiling. It is not the same as an ordinary wall. The fact that it is a difficult area to reach makes it even more difficult to handle. We follow a three-step process of surface preparation, painting and final inspection. This is done to ensure that you get a shiny surface and the paint stays. Contact us for a quote.
Ceilings that look like new
Painting a ceiling is a time-consuming process and needs a lot of care. Ceiling painters in Richmond Hill know how to handle the job perfectly by following all the right steps. The secrets to painting a ceiling are thorough cleaning, proper priming and the final coating. We provide you with cost-effective pricing and reliable service.
When you need expert painters of Richmond Hill, Expert Painters is here to help! Our team has been diligently serving the local area with impeccable work and attention to detail. We're proud of our service record, and we know that once you come in for a free quote and see what we can do for your home or business, you'll be thrilled with the results!
In addition to expert house painters in Richmond Hill, we also offer commercial-grade services. Whether you have a home that requires extensive maintenance or a business that needs more than just a fresh coat of paint, no job is too big for our team! Our business has been built on customer satisfaction.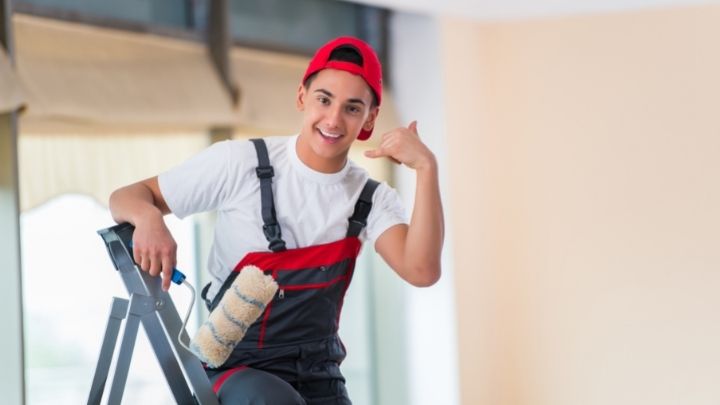 Professionalism and Experience
All of our painters are licensed and insured to ensure your safety and peace of mind. We take pride in providing the best painting services around, and we live up to that standard by respecting each property we work on and always using quality products. From start to finish, we will be there every step of the way.
Customer Service
Our team strives to provide top-notch customer service while we complete your job. Whether you just need a quote, have questions about the process, or want to schedule an appointment for our services, we'll be there when you need us!
Quality and End Results
When you choose our team for your painting needs, you can be sure that you are receiving the best quality possible. We use only the finest materials to ensure that your house looks new after we're done with it!
Get In Touch
For the best house painters in Richmond Hill, contact us today! Our experienced team can answer any questions you may have and provide a quote for services. We are dedicated to providing top-notch service that sets us apart from our competition. To book your interior or exterior painting appointment with Expert Painters of Richmond Hill call us directly at 289-803-9863.